PDI - 2019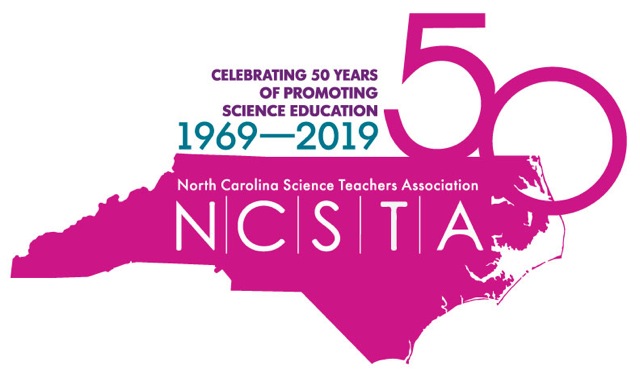 50 Years of STEMing The Tide for Scientific Literacy
Conference Overview
The 2019 NCSTA Professional Development Institute will be held on November 14-15 at the Benton Convention Center in Winston-Salem, NC. The PDI consists of 2 days of concurrent sessions, a general meeting with keynote speakers, our exhibit hall filled with vendors and other fun-filled activities. We have special Birthday celebrations planned with many opportunies to receive free gifts.
May Your Wish Be Granted - At the Awards Ceremony
Strand 1: Digital Literacy
Strand 2: Problem Based Learning (PBL) to Expand Scientific Literacy
Strand 3: Climate Science Literacy
Location
425 Cherry Street
Winston-Salem, NC 27101
Conference Rate: $159 + tax Single/Double Occupancy
Reservation Deadline: October 28, 2019
Teacher Resources
Pre-Registration
Save money by pre-registering for the conference. All pre-registration is done online: you will have the option to print an invoice if you are paying by check, or a receipt if you are using a credit card. Your registration will not be final until payment is received. You may also register at the conference, but you will save money by pre-registering by the deadline.
Click for registration rates. Pre-registration deadline is Nov. 1.
Register for the PDI. You will have the option to join/renew during the registration process.
Exhibitors
We've kept our exhibitor rates affordable allowing you to maximize your dollars with great exposure. We hope you take this opportunity to reach our attendees who always look forward to learning the latest innovations and techniques in teaching and learning. Click here for exhibitor information.
Presenters
Thank you to all of our members who have volunteered to present. Sessions at our conference are presented by members. Presenters must register for the conference.
Thank you to our Sponsors!