PDI - 2021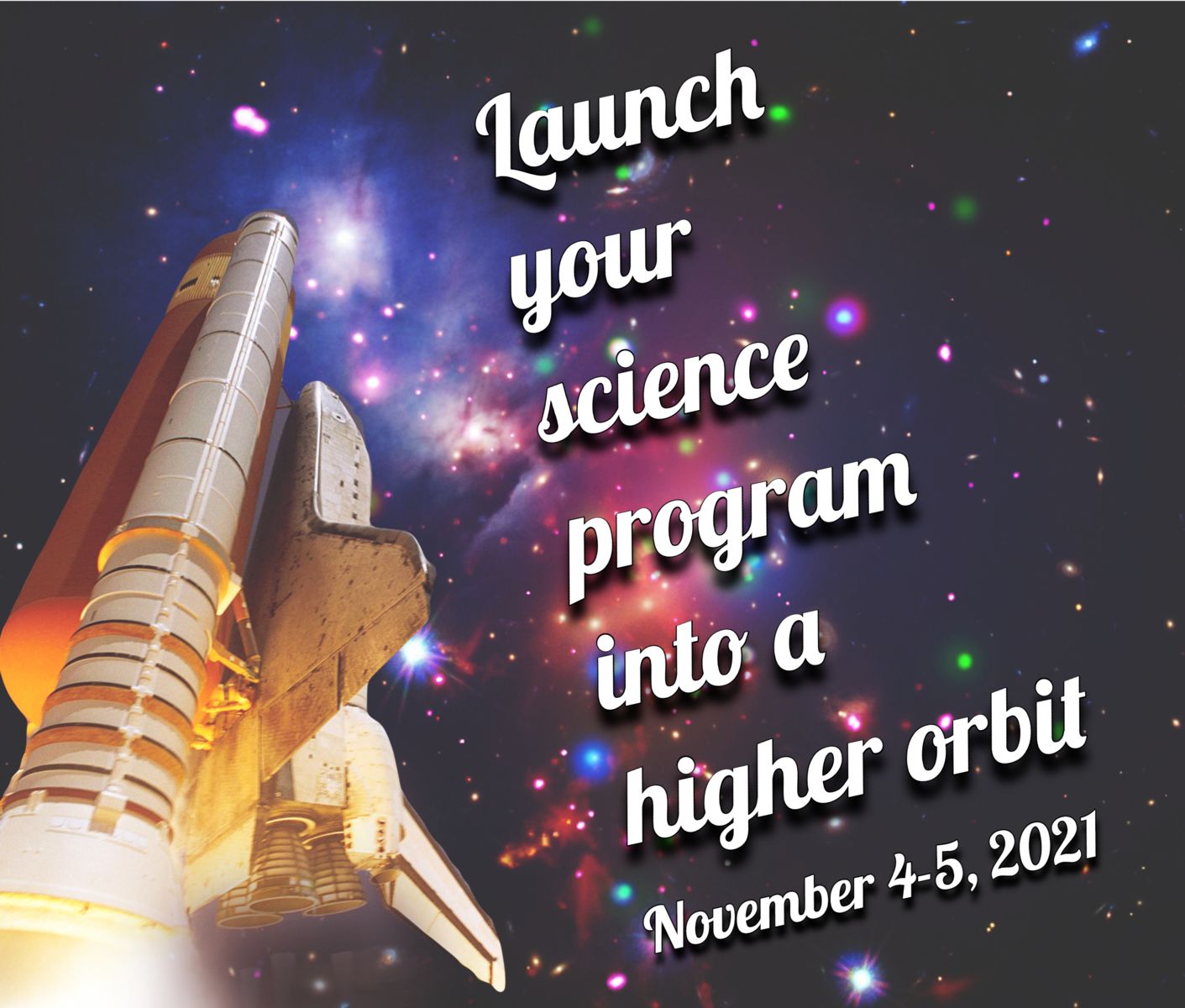 Launch your science program into a higher orbit
Conference Overview
The 2021 NCSTA Professional Development Institute will be held on November 4-5 at the Benton Convention Center in Winston-Salem, NC. The PDI consists of 2 days of concurrent sessions, a general meeting with a keynote speaker, our exhibit hall filled with vendors and other fun-filled activities. We are planning for a return to our face-to-face conference: if necessary, we will switch to a virtual conference format.
Download/Print General Schedule - Coming soon
Up to Date Sessions List - SCHED Conference APP -
Coming soon
Reality Check Information -
Coming soon
Teacher Resources
Strand 1: Launching Science through Digital Literacy
Strand 2: Launching Science through Blended and Virtual Science Classes
Strand 3: Launching Science through Environmental STEM Lessons
Pre-Registration IS ON HOLD.
Save money by pre-registering for the conference. All pre-registration is done online: you will have the option to print an invoice if you are paying by check, or a receipt if you are using a credit card. Your registration will not be final until payment is received. You may also register at the conference, but you will save money by pre-registering by the deadline.
Click for registration rates. Registration is now open. You have the option to join/renew during the registration process. Pre-registration deadline is Oct. 21, 2021.
Location
Marriott Winston-Salem
425 Cherry Street
Winston-Salem, NC 27101
Conference Rate:162 + tax Single/Double Occupancy
Presenters
If you submitted an application to present at the PDI, you will be notified by email by August 7, 2021. We often encounter issues with blocked emails and emails going into spam folders.
If you have not received an email from us by August 7, please notify Joette Midgett
ncstabusinessmanager@mindspring.com