Dr. Christine Anne Royce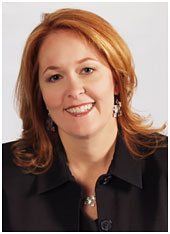 Dr. Christine Anne Royce is the president-elect of the National Science Teachers Association (NSTA). Royce is currently a professor in the teacher education department and co-director for the MAT in STEM Education program at Shippensburg University in Shippensburg, Pennsylvania. In her current position, Royce—who served three consecutive terms as the chair of the teacher education department—teaches classes in science education, assessment, curricular planning and research design at the undergraduate and graduate levels, and looks forward to implementing a new online teaching certification program in the fall.
She has had experience teaching at all levels prior to joining the University. She was elected to the NSTA board as director of professional development (2009-2012). She also served as the district IV director (2006-2009), was the conference chair for the 2010 national conference, the program chair for the 2015 area conference, worked on numerous committees and task forces, and presented several sessions at NSTA national and area conferences. Royce is also an NSTA Press author and has written several journal articles for the association. She also writes the Teaching Through Trade Books column for Science and Children.