Carolyn Maidon
President Elect
Nominee: Carolyn Maidon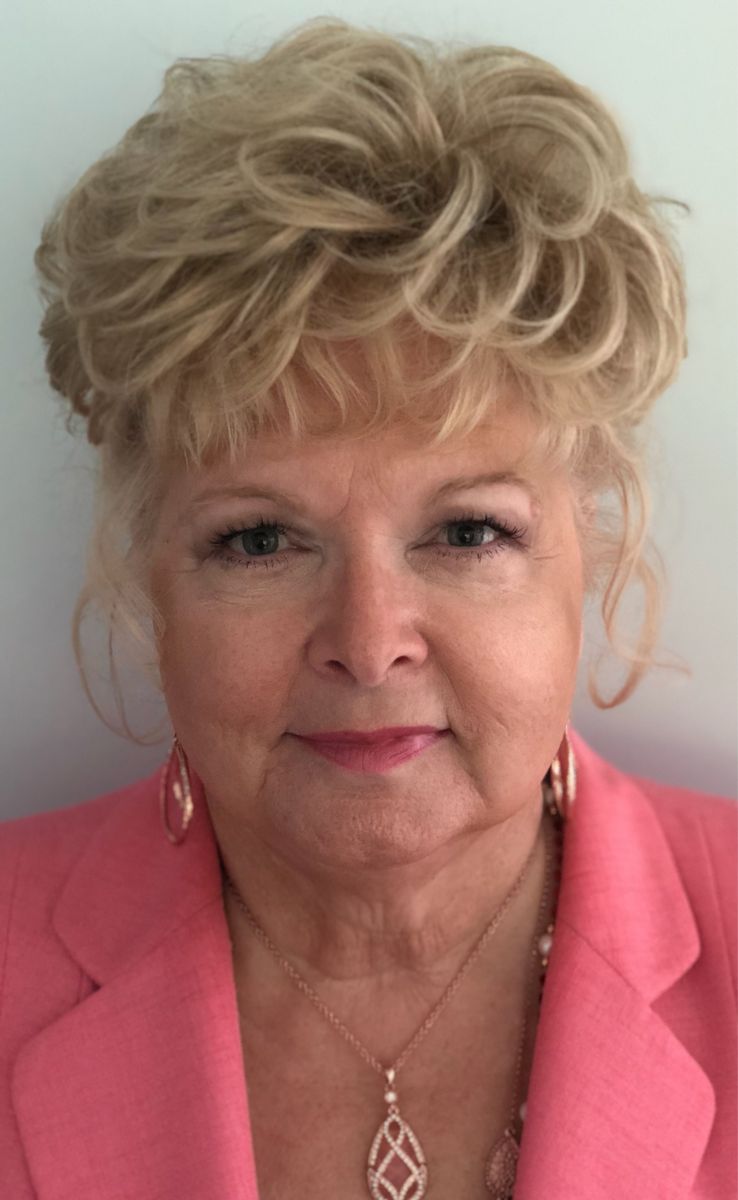 Biographical Information on Nominee
Carolyn (Carol) Maidon has dedicated her professional career to the promotion of educational practices that result in learner academic achievement and student engagement in scientific endeavors. A veteran educator, Carol has over thirty-two years of experience working as a teacher, researcher, academic advisor and administrator. Carol began her career as a classroom teacher, primarily teaching secondary biology courses. She quickly became recognized for providing challenging, authentic, student-centered learning experiences. Pioneering instructional strategies that integrate science teaching with other subject areas, Carol is widely known for her successful pedagogical techniques that link literacy and science.
Following her tenure in the secondary classroom, Carol joined the North Carolina State faculty. In this position she counseled and advised hundreds of undergraduate students. Additionally, she partnered with faculty in the College of Education; Department of Science, Technology, Engineering and Mathematics Education and participated in a variety of educational research projects. Notable among these investigations were studies focusing on gender equity within the science classroom and inquiries designed to determine the effectiveness of instructional strategies in promoting comprehension and achievement among elementary-level learners. After several years, Carol was recruited to serve one year as a Section Chief for Teacher Education at the North Carolina Department of Public Instruction (DPI). In this role Carol served as a curriculum specialist and facilitated the implementation of a variety of DPI initiatives designed to enhance the instructional expertise of the state's science teachers. After her appointment to DPI, Carol returned to North Carolina State University as the Director of Teacher Education. In this administrative position she provided oversight that insured education degree candidates pursuing teacher certification in the areas of science, mathematics, and technology met both the university's academic and the state criteria for North Carolina teaching licensure. After sixteen years, Carol left North Carolina State University to accept an appointment in the School of Education at Campbell University. While at Campbell, Carol was charged with teaching a wide variety of undergraduate and graduate courses, including but not limited to Educational Psychology, Introduction to Education, Science Safety, the science methodology courses for those pursuing certifications at the elementary, middle, and secondary levels, and several advanced-level courses for those seeking AIG certification. In addition to her instructional duties, Carol served as the program coordinator for the AIG and the secondary licensure programs. Carol also developed the proposal for, and later became the director of, the highly successful Campbell University Teaching Fellows program. Carol retired from Campbell this past May after fifteen years of service.
Carol's exceptionality as an educator and commitment to educational leadership and service has been widely recognized. Among her many awards are the Dr. Don Bailey Award; College/University Distinguished Service from the North Carolina Science Teachers Association, the Dean's Excellence in Teaching Award from Campbell University, the Presidential Volunteer Award from President Bush for contributing over 4,000 hours in schools and educational programs, the North Carolina Governor's Award for Excellence from Governor Hunt, Jr., the North Carolina State University Award for Excellence, and the Wake County Board of Commissioners Outstanding Volunteer Award. Throughout her career, she has written, secured and managed multiple grants, including a North Carolina Science Teachers Association Research Grant, that have been used to support an array of professional development opportunities and investigative actions to promote science education, curriculum development and professional development for North Carolina science teachers.
Carol earned degrees from Oklahoma State University and a PH.D. in Science Education from North Carolina State University. She holds North Carolina teaching licensure for grades 9-12 in Biology; Comprehensive Science, grades 9-12; and AIG grades K-12. Additionally, she is certified Level I NIOSH and OSHA Science Laboratory Safety. She is also a Myers-Brigs Type Indicator. She is member of the Phi Kappa Phi Honor Society and the Kappa Delta Pi International Honor Society in Education. Carol has made numerous presentations at professional meetings and conferences and has been very active in the National Association for Research in Science Teaching (NARST), the National Science Teachers Association (NSTA), the North Carolina Science Leadership Association (NCSLA), and a longtime member of the North Carolina Science Teachers Association (NCSTA). She currently serves on the NCSTA board in the role of University Liaison and Beginning Teacher Chair.
Carol currently lives in Wake County. She enjoys attending theatrical and musical productions and world travel, particularly to environmentally unique locations.
Mission Statement
If elected to this position, I will encourage an increased involvement with NCSTA at the local level, providing outreach and professional development opportunities during the academic year via District Directors as well as our annual Professional Development Institute in the fall. Offering members a venue to share local concerns and express their needs is paramount to the effective operation of our organization.
Further, as we promote and advocate for quality science education and provide professional support for science educators in North Carolina, we must consider the needs of the membership at three distinct levels. First, I see a need to assist pre-service science teachers by encouraging their involvement with our organization early as they further hone their professional skills. Second, it is imperative that we support beginning science teachers as we determine what they need to enhance and continue their professional career, and, lastly, it is essential that we address our career level science teachers' needs for support and professional development. Meeting the needs of our members will yield a thriving association.