Covey Denton
District 3 Director
Nominee: Covey Denton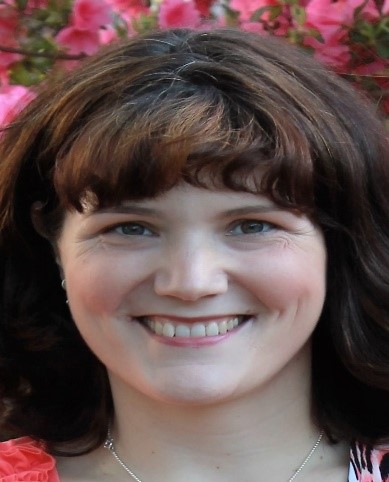 Biographical Information on Nominee
Covey Denton passionately believes that all children deserve opportunities to question, problem solve, and critically think through classroom practices that engage learners in authentic scientific enterprise. She supports the Next Generation Science Standards as a strong pedological framework for curriculum development and centers her instruction, whether in informal and formal classroom settings, on these guidelines. An experienced educator, Covey has taught graduate level courses at the University of North Carolina – Chapel Hill, and in the private school setting. She currently serves as the Department Chair and teaches lower and middle school sciences at Greenhill School in Wilson, North Carolina. Covey is heavily involved with the North Carolina Science Olympiad. She serves as the Wilson Area Elementary Science Olympiad director and has been an event leader for the middle grades state tournament. In addition to her involvement with student science competitions, Covey partners with science museums in the Wilson area to provide summer science programs for Wilson County children.
Covey holds a Bachelor of Science and a Master of Science in Biomedical Engineering from UNC-Chapel Hill. She is currently enrolled in MEd NASA STEM Endeavor Program through Adams State University (graduating in December 2018). She holds several specialty certifications including the National Geographic Education Certification; Trainer Certification for NATGEO; EverFi STEM Certification; and NASA STEM Endeavor Certification. As Covey continues with her personal educational pursuits she has become actively involved with professional networking and collaboration. In 2017 she was involved in a PBS Learning Media Professional Development initiative, as well as a Sustainable Forestry Professional Development program. In the past year she has presented at the North Carolina Association of Independent Schools conference, a National Science Teachers Association conference and the North Carolina Science Teachers Association's Professional Development Institute. In addition to her active membership in the North Carolina Science Teachers Association, Covey is a member of the 2018-2020 leadership cohort of the North Carolina Science Leadership Association. She has received the North Carolina Science Teachers Association 2016 District 3 Excellence in Teaching Award, the 2017 National Science Teachers Association's Robert E. Yaeger Award, the NSTA 2018 Maitland P Simmons Award for New Teachers from NSTA, and the 2018 Paul DeHart Hurd Award for Middle School Teachers from NMLSTA (2018),
Mission Statement
I believe that my continued efforts to share my knowledge at conferences, obtain new knowledge and further the education of our North Carolina students fits with the mission of the North Carolina Science Teachers Association to promote excellence in science teaching and learning. If elected as the District 3 director I would work diligently to provide educators within my district access to the very best that NCSTA has to offer. I would strongly focus on collaboration of educators within my districts as I feel that each educator has a unique perspective and contributes meaningfully to our organization. I would encourage educators to band together and support one another and focus on the positive attributes each teacher has. I would challenge them to share successes with others through presentations at the annual conference, meetings and share-a-thon activities. I would also encourage problem solving skills and seek to offer a forum where teachers can come for support and ideas when facing challenges in their classrooms. I would provide those within my district information about professional development opportunities for teachers, specific resources to use in the classroom and support as they navigate the North Carolina Science Standards. It is only by continually growing, learning and sharing that we can hope to challenge our students and ourselves towards the highest standards in science education.