Evelyn Baldwin
District 3 Director
Nominee: Evelyn L Baldwin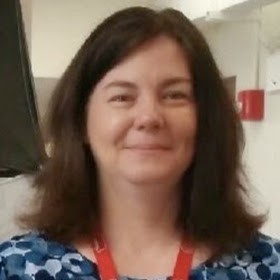 Biographical Information on Nominee
Evelyn is widely known for her exemplary classroom practice and her long-term dedication to promoting scientific literacy for all of North Carolina's children. She is a veteran teacher with twenty-five years of instructional experience. Recognized within the Wake County School System as an advocate for all k-12 science teachers and students, Evelyn is currently teaching science at the Wake County STEM High School. During her tenure with Wake County, Evelyn has taught in multiple schools. In each of these academic settings, she has assumed leadership roles. These additional duties have included, but are not limited to, serving as science department chair, leading school improvement teams, sponsoring multiple student clubs and organizations, and partnering with area universities and colleges as a mentor coordinator within their respective teacher preparatory programs. She has engaged in numerous state and national level professional development activities designed to improve science instruction and student learning. An advocate of action-based research, Evelyn enthusiastically shares her expertise and promotes research-supported instructional practices that foster all learners in STEM topics. She frequently presents at STEM Education Conferences, as well as meetings sponsored by professional science education organizations. Her passion regarding the inclusion of underrepresented demographic groups in the STEM fields is further demonstrated by her oversight of a Junior Women in Science and Engineering Chapter.
Evelyn is a Kenan Fellow and holds National Board Certification in Adolescent and Young Adulthood Science. She attended North Carolina State University where she earned a B.S. and M. ED. in Science Education. She is an active member of the North Carolina Science Teachers Association and currently serves on the administrative board in the role of District 3 Director.
Mission Statement
As a classroom educator and as an active member in several initiatives designed to improve inquiry-based learning, I recognize that science educators at all grade levels encounter several common obstacles that interfere with instructional practices and efforts to instill scientific literacy among the children of North Carolina. It is the responsibility of science teachers to not only help all learners understand basic science concepts, but to also empower our students with the skills needed to approach challenges, work through problems, and have independent thought. A single science teacher cannot meet these instructional challenges alone. I feel that science educators need the support of the greater science education community provided by the North Carolina Science Teachers Association to be successful in today's educational environment. If re-elected as District 3 Director I will seek to promote opportunities for science educators to enhance their respective pedagogical skills and to grow through leadership roles within the greater education community.