Coleman Bailey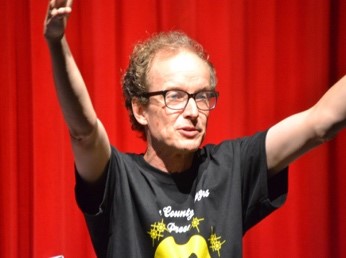 Avery County Virtual High School, Avery Co.
Presentation: The Virtual Physics/Chemistry Classroom
Description: Come learn about virtual simulations and interactive online labs that every science student can do! Coleman will share how to incorporate modeling techniques and his best practices on tried and true pedagogy techniques used in his virtual classroom. These resources will a valuable tool to engage and create excitement in the classroom.
Bio: Coleman is a graduate from East Carolina with a BS in Physics and Science Education and completed his M.A.Ed. in Science Education. He is completing his Doctorate in Education Leadership and Policy Analysis. His career has carried him from small 1A rural high school in Martin County where he was the science department to 4 A high schools in Pitt County. After the last nine years teaching science at Avery County High School where he was just recognized at the 2020 NC Science and Math Center Outstanding 9-16 STEM Educator, he has taken the reins of the newly formed Avery Virtual Academy and serves as the Director of Alternative and Virtual Education. Coleman is the Director of the Northwest Regional Science Fair and the North Carolina Student Academy of Science and a lead teacher in the AEOP-STEM workshops through UNCC.
In 2016 he was awarded the Nancy Wynne High School Distinguished Service Award in Science Education, he was the National Space Camp Teacher of the Year in 2006, two-time regional teacher of the year, three-time LEA teacher of the year and four-time schoolteacher of the year. Besides these awards he really enjoys the accomplishments of his science students as they take top honors in State and International Competitions.