Kerrie Lalli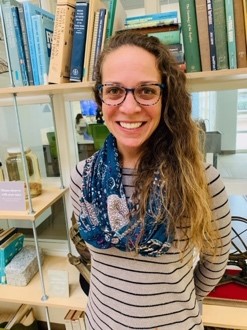 Walter G. Byers K-8 School, Mecklenburg Co.
Presentation: Problem Based Learning in the Remote Teaching World
Description: Problem Based Learning engages learners by promoting an inquiry-based model for instruction that puts students in control of their learning. But how do you implement PBLs when you're working with students asynchronously or over videoconferencing? See examples of how to take problem based PBLs from Wake Forest's Center of Excellence for Research, Teaching and Learning and adapt them for learning in an online space.
Bio: Kerrie Lalli has been teaching middle school science and STEM lab serving all grade levels kindergarten through 8th grade at Walter G. Byers School in Charlotte since 2014. Previously she taught 2nd, 3rd, and 5th grades as the general education teacher in an inclusion setting in Maryland. She was a 2016-2018 NSCLA Fellow and has presented at regional and national conferences on a variety of science education topics, including building vocabulary, interactive notebooking, hands-on learning, and using epidemiology to teach problem solving. Kerrie was a finalist for Maryland Teacher of the Year in 2012, Teacher of the Year for the 2019-2020 school at Byers, a Piedmont Natural Gas STEM Superstar, and is a National Geographic Certified Educator. Currently Kerri is working toward her STEM Leadership Certificate through the NASA Endeavor program. She is a member of NCSLA, NCSTA, NSTA, and the Environmental Educators of North Carolina.