Mark Case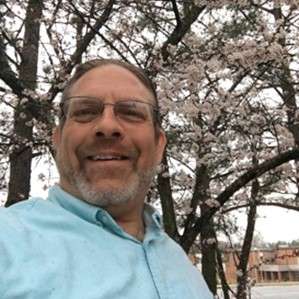 Southern Guilford High School, Guilford Co.
Presentation: The Virtual Earth/Environmental Classroom
Description: Mark will share virtual simulations every earth science student can successfully complete while learning remotely from home. He will share how to predict an outcome and conduct the experiment virtually as well as collect, summarize, evaluate data and then submit its findings! Many online activities and virtual labs will be shared.
Bio: Mark Case has worked in non-traditional environmental education for the first 20 career years. Mark entered the classroom in 2007 to make a longer, deeper impact with at risk students. Some of Mark's accomplishments are Past President NCSTA, NCSLA Fellow Alumni and currently serves on Fellows Committee, He is the current NSELA District C Director (Southeast USA) and a grandpa to three lovely children and a fourth one on the way!