Tim Guilfoyle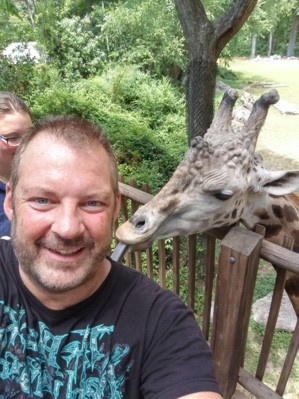 Phillip O. Berry Technology Academy High School, Mecklenburg Co.
Presentation: The Virtual Biology Classroom
Description: This session will provide lessons and activities using HHMI BioInteractive materials. HHMI, Howard Hughes Medical Institute BioInteractive, is a nationally recognized program that uses a variety of classroom resources based on peer-reviewed science. From data-rich activities and case studies to high-quality videos and interactive media, our resources are designed to connect students to big ideas in biology, promote engagement with science practices, and instill awe and wonder about the living world. Tim will share how these labs can be done virtually using google slides and google forms.
Bio: Tim Guilfoyle is a NBCT science instructor with 28 years of experience who currently teaches AP Biology and Microbiology at Phillip O. Berry Academy in Charlotte, North Carolina. He is actively involved with BioInteractive as a Teacher Ambassador, AEOP (Army Educational Outreach Program), NCSTEM Research Academy, JSHS (Junior Science and Humanities Symposium), NCSAS (North Carolina Student Academy of Sciences), and serve as the District 6 Director for NCSTA.