This fall marks the 50th birthday of the North Carolina Science Teachers Association!!!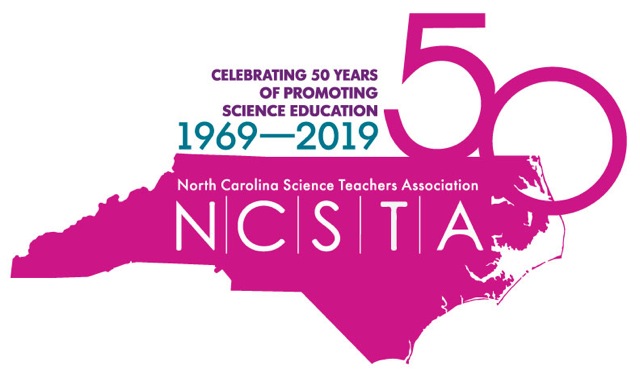 From a humble gathering of seventy-six K-12 science teachers in October 1969 at the University of North Carolina at Greensboro to present day, the North Carolina Science Teachers Association (NCSTA) has remained committed to the advancement, stimulation, extension, improvement and coordination of science teaching in all fields of science at all educational levels throughout our state. For half a decade, NCSTA has served as a venue for collaboration and networking, provided professional development, granted monetary assistance for curriculum development and individual study, issued position statements and supportive resolutions on critical science and science education issues, and recognized educators demonstrating excellence in instructional practice. Through these initiatives and the hard work and dedication of you, our membership, the North Carolina Science Teachers Association has emerged as an influential power in promoting effective science teaching and learning.
You are encouraged to learn more about the Association's history and accomplishments by following a series of upcoming posts to the NCSTA website and Facebook page. Please plan to attend our annual Professional Development Institute (PDI) which will include several activities that highlight our achievements and a special 50th birthday celebration. The PDI will be held November 14-15, 2019, at the Benton Convention Center, Winston Salem, NC.