Home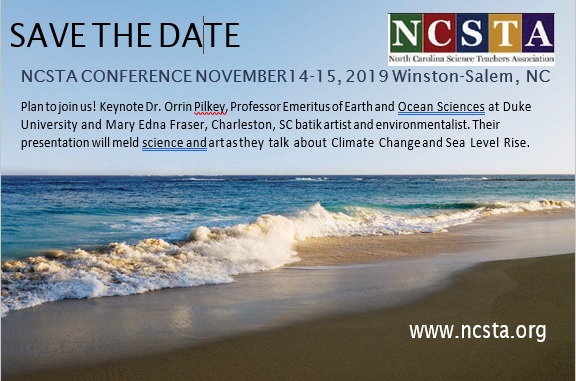 Check back later for details.
---
Congratulations and Welcome to our newly elected 2019 Board Members
President-Elect Carolyn Maidon
Treasurer Mary Ellen Durham
District 1 Cliff Hudson
District 3 Evelyn Baldwin
District 5 MaryKate Holden
District 7 Molly Barlow
---
Congratulations to all of our 2018 award winners. Click here for a list.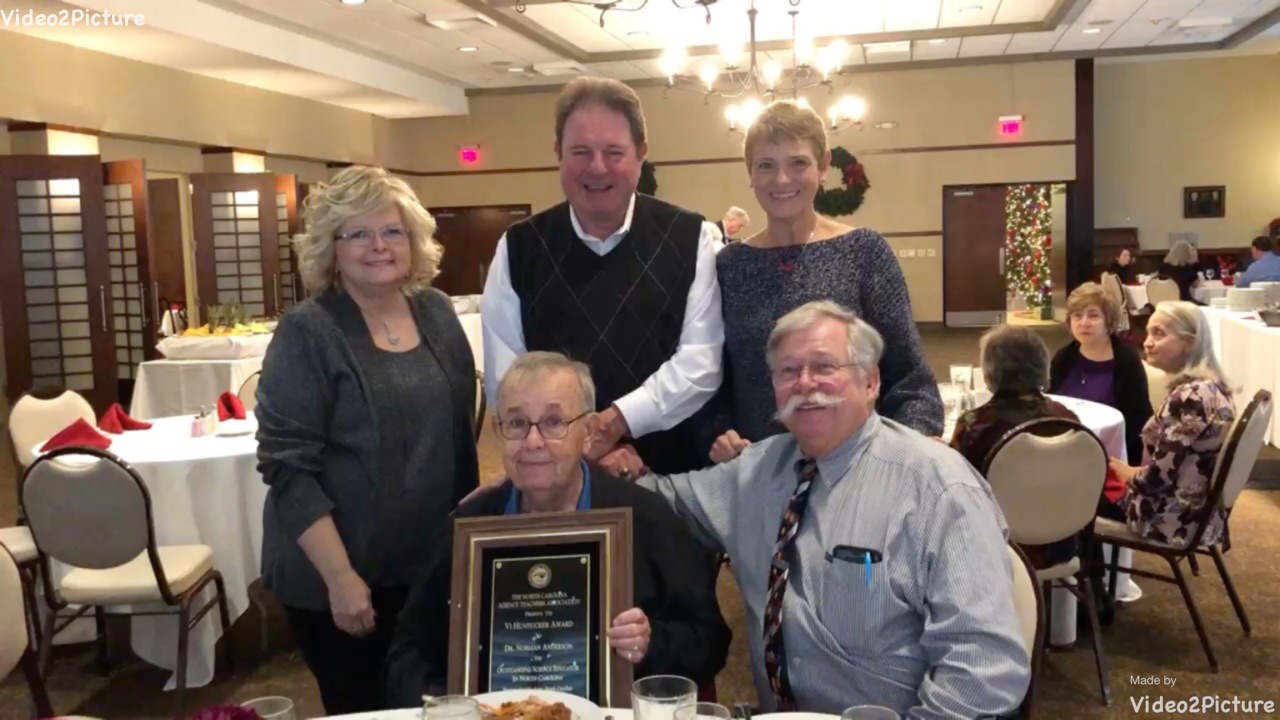 2018 Vy Hunsucker Award Winner
Dr. Norman Anderson
The NCSTA Lifetime Achievement Award was awarded to Paul Taylor for his lifetime of service to science education and NCSTA. Jake Brown is pictured here with Paul's wife Olive.