Home
We mourn the passing of another NCSTA leader.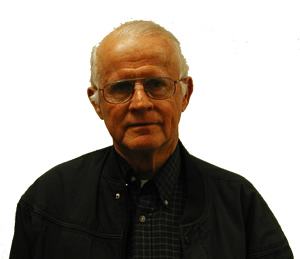 Paul H, Taylor, one of the pillars of Science Education in North Carolina passed away on May 16, 2018.
In his early years, Paul graduated from Western Carolina University, where he was a star basketball player. Then he served in the army at nuclear test sites in the western US. After this service, Paul married Olive, who had been a fellow classmate at Western Carolina. Olive spent a long career at Meredith College as a math Professor. Paul and Olive remained married until the time of his death.
Paul began as a science teacher in the Wingate area. His graduate work involved the development of science laboratories in schools. He eventually became the Director of the Division of Science for the Department of Public Instruction where he served for about 30 years. During that time, he led the development of at least 5 versions of the State Science Curriculum and science tests for the state testing program. Paul also supported his staff as they worked with other science leaders in the state to implement regional and state science fairs, the Student Academy of Science and the Science Olympiad program.
Paul was instrumental in pulling together lead science teachers and university science educators to form NCSTA in 1969. After that, Paul was active on the NCSTA Board for 37 years and guided the Trust Fund that was named for him after his service ended. During those years, Paul missed only one NCSTA Conference. That was the year his daughter, Alison, was married on the same date as the conference.
Paul Taylor loved family, friends, and science education. He was a man of the highest integrity and he was honest, loyal and task-oriented. You could count on Paul to get the job done. He would never seek credit for his work, but would work silently behind the scenes, and give all the credit to those who he had supported.
Most science educators today did not know Paul but rest assured that the landscape of science education in North Carolina would not be where it is today without the contributions of Paul H. Taylor.
---
S A V E T H E D A T E
2018
N S T A A R E A C O N F E R E N C E O N S C I E N C E E D U C A T I O N
Energize Science
Educate and Engage
CHARLOTTE, NC
NOV. 29–DEC. 1, 2018
PROFESSIONAL DEVELOPMENT STRANDS
Illuminate Literacy Through Science
Amp Up Science Instruction
High-Voltage Science Strategies Beyond Standards
---
Nominations are now open for 2019 Offices