Cliff Hudson
District 1 Director
Nominee: Cliff Hudson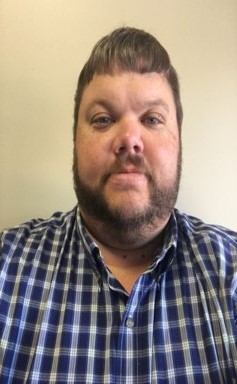 Biographical Information on Nominee
Cliff Hudson currently holds the position of NCSTA District 1 Director. He believes in generating curiosity, excitement, and willingness to learn within the science classroom. He openly shares his enthusiasm regarding scientific enterprise and is a strong advocate for inquiry, learner-centered instruction. He readily acknowledges that he "loves rocks" and is known throughout northeastern North Carolina as the "go-to" guy concerning earth sciences. A seasoned educator, Cliff taught earth science in Martin County Schools. He describes his teaching experiences as personally rewarding, and notes that his interactions with his students and other science educators were, and continue to be, extremely pleasurable. After ten years in the classroom, many of which he served as a science department chair, Cliff advanced to a two-year middle school assistant principal position. In this administrative role he provided oversight for science curricular and STEM initiatives. He is currently the K-12 STEM coordinator for Martin County Schools, focusing primarily on elementary science and STEM.
Acting as a strong advocate for science teachers, Cliff has written and secured multiple grants to support hands-on K-12 science initiatives. This funding has been used to expand and enhance the science curriculum for elementary, middle and secondary learners, acquire instructional resources, and provide professional development for science teachers. Concerned with insuring that instruction meets the academic needs of all learners, Cliff developed numerous lesson plans which he freely shares with other educators and co-authored a Biology EOC Preparatory book. He has also worked with other earth scientists and educators to design and implement a unique Earthquake professional training experience for classroom teachers. Cliff's extensive knowledge, passion for science, and cooperative nature are frequently noted by those who have worked with him.
Cliff holds a B.A. in Biology and an M. S. in School Administration. In recognition of his excellence in the classroom, he has received the 2009 North Carolina Earth Science Teacher of the Year, the 2009 Southeastern United States Earth Science Teacher of the Year, and the 2014 North Carolina Sciences Teacher Association High School Teacher of the year awards. He is also a North Carolina Science Leadership Association Fellow. Cliff resides in Williamston, North Carolina and has been active in the North Carolina Science Teachers Association for many years. He currently holds the position of District I Director on the association board.
Mission Statement
I have two passions; one is for learning and the other for enhancing science education. The struggle for financial support for teachers and science education in District 1 is real. My goals as your District I Director are to assist in meeting District 1 science teacher needs and to help address the needs of all the district's students engaged in science learning. I will work to bring the professional development opportunities offered by NCSTA to northeastern North Carolina. I will strive to increase collaboration and professional communication, as well as promote NCSTA sponsored professional development drive-in meetings. My intent is to work with you all to spread the excitement and engagement of science to your students.