Carol Maidon
Treasurer - Carol Maidon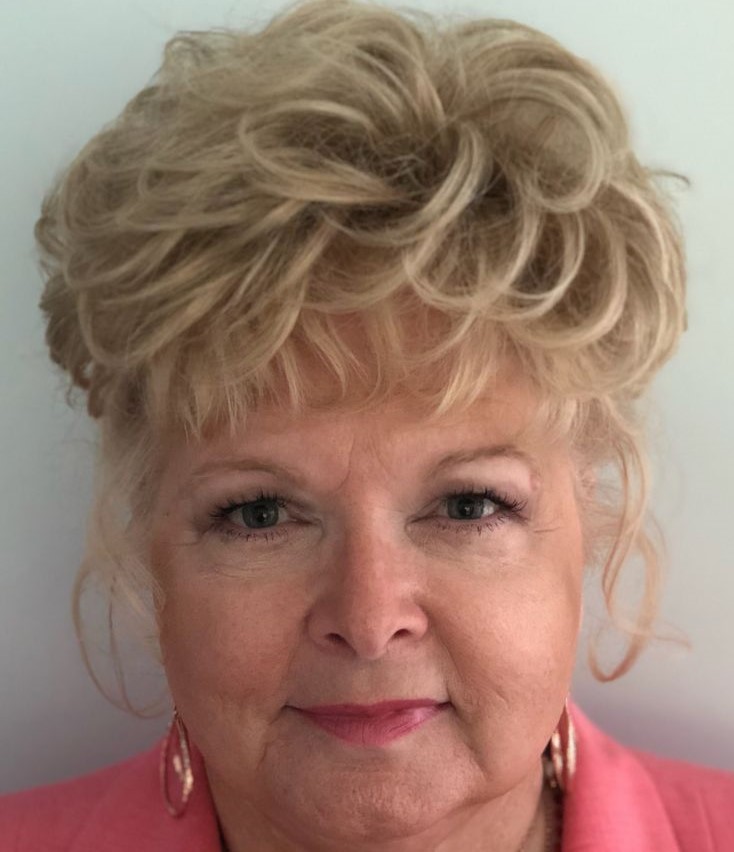 Biographical Information
A veteran educator, Carol Maidon has over 35 years of experience working as an educator, researcher, academic advisor and administrator. Likewise, her involvement with NCSTA has spanned many years. Her service on their Board includes the Pre-service Teacher and University Liaison, President Elect, President, Past President and Constitution and Bylaws Chair.
Carol began her career as a classroom teacher, primarily teaching secondary biology courses. Her multifaceted career included work at NC State University in both administration and faculty positions, at the NC Department of Public Instruction as Section Chief for Teacher Education, and finally at Campbell University where she taught a wide variety of undergraduate and graduate courses, including Science Safety and the science methodology courses for those pursuing certifications at the elementary, middle, and secondary levels. There she developed the proposal for, and later became the director of, the Campbell University Teaching Fellows program. She traveled to Costa Rica each year with all her sophomore Fellows where they studied the vast biodiversity of the county and earned biology as well as Spanish credits. Carol retired from Campbell after fifteen years of service and was named Associate Professor Emeritus.
Among her many awards are the Dr. Don Bailey Award for College/University Distinguished Service from NCSTA, the Dean's Excellence in Teaching Award from Campbell University, the Presidential Volunteer Award from President Bush for contributing over 4,000 hours in schools and educational programs, the North Carolina Governor's Award for Excellence from Governor Hunt, Jr., the NC State University Award for Excellence, and the Wake County Board of Commissioners Outstanding Volunteer Award. She was also awarded membership in the Phi Kappa Phi Honor Society and the Kappa Delta Pi International Honor Society in Education.
Throughout her career, Carol has written, secured and managed multiple grants, including a NCSTA Research Grant, that have supported professional development opportunities for NC science teachers. She has made numerous presentations at professional meetings and conferences such as the National Association for Research in Science Teaching (NARST), the National Science Teacher Association (NSTA), the North Carolina Science Teacher Association (NCSTA), and the NC Teacher Education Forum (NCACTE) to mention a few.
Carol earned a B.S. from Oklahoma State University and Master's and Ph.D. in Science Education from NC State University. She holds NC teaching licensure for grade 9-12 in Biology, English and Comprehensive Science and AIG grades K-12. Additionally, she is Level I NIOSH and OSHA Science Laboratory Safety and Myers-Briggs Type Indicator certified.
Mission Statement
If elected to this position, I will be dedicated to the financial oversight of the Association and work closely with the Business Manager to ensure the financial stability for our organization. I realize my responsibilities include preparing agreements for contracted positions, receiving annual funding requests from board members, and collaboratively working with the Business Manager and the finance committee in preparing the proposed yearly budget. Further, if elected, I will periodically review the financial records and the yearly fiscal auditing for the organization, work with the Finance Committee and Business Manager to establish fiscally sound guidelines for the organization's financial accounts and transactions and deposit funds and/or write checks on NCSTA accounts if the Business Manager is prevented from completing these tasks. Performing these duties both supports and enhances the Association's ability to accomplish its purpose which is the advancement, stimulation, extension, improvement, and coordination of science teaching in all fields of science at all educational levels and thereby supports our member's professional development.